THE LOWLINE - LOWER EAST SIDE, NEW YORK CITY
Words by Diana McClure / Photographs by Anders Jones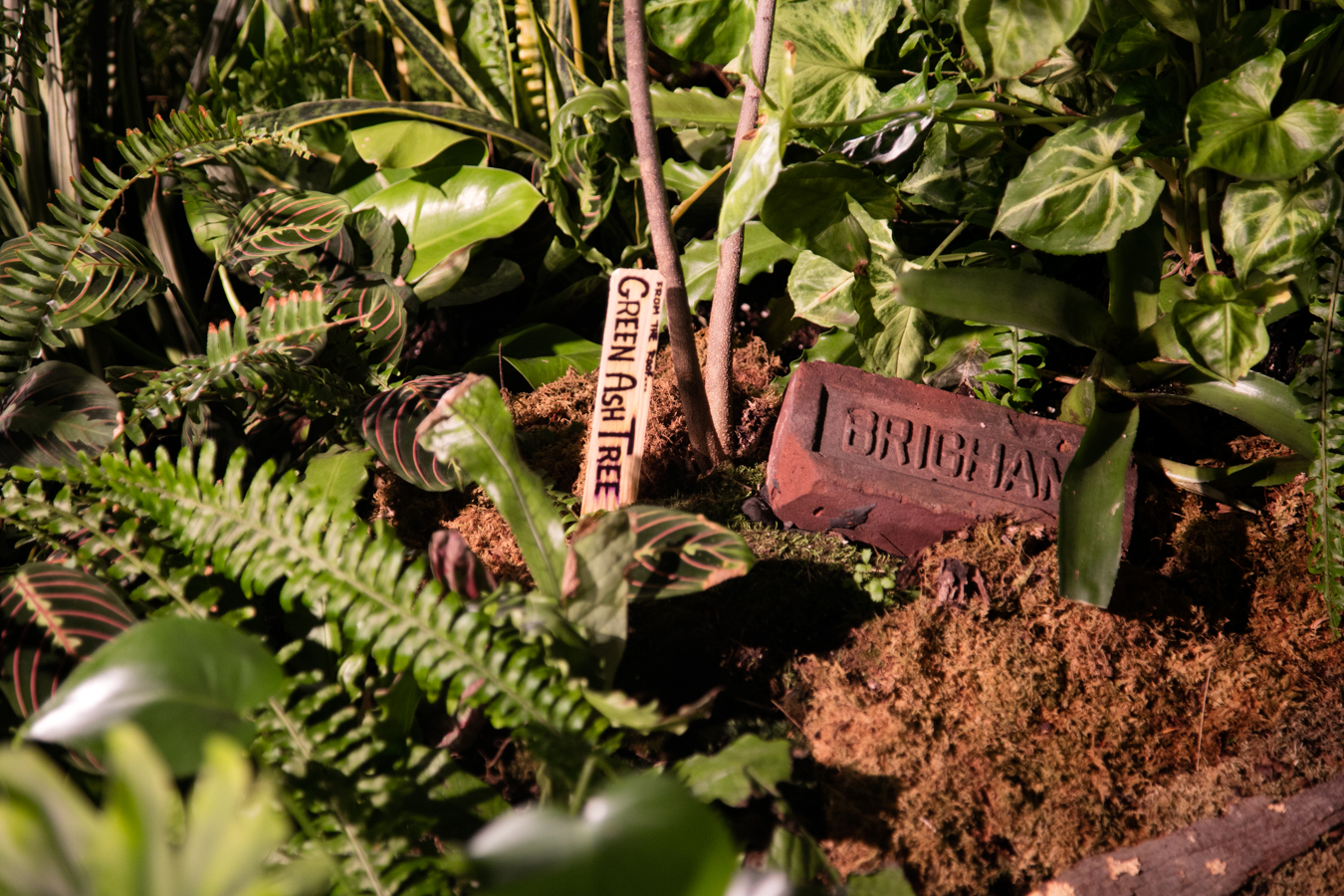 Nestled on the lower east side a few blocks from the Williamsburg Bridge and the iconic Essex Street Market, a discreet urban jungle is growing underground. It is not the urban jungle of skyscrapers and concrete that dominates the sprawl of New York City. It is in fact a living plantscape, the Lowline Lab, a subterranean answer to the wildly popular High Line park, built on an old above ground rail line on the West Side of Manhattan.
Billed as "The World's First Underground Park", the proposed location of the final project would be under Delancey Street near the J/M/Z train Essex Street subway platform. A site that was formerly the home of the Williamsburg Bridge Trolley Terminal, the final stop on a train that took passengers over the Williamsburg Bridge to Brooklyn, active from 1908-1948.
The Lowline Lab, located a block or two from this historic site in an abandoned warehouse, showcases a complex solar technological setup that transports natural sunlight underground. Through a system of reflective surfaces and distribution dishes the transference of natural light supports photosynthesis, enabling plants and trees to grow.
This prototype presents visitors with a lush hilly landscape that includes a majority of plants donated by the Brooklyn Botanical Garden alongside plants growing from seed. The names of a variety of plants populating the mini landscape enhance the futuristic sci-fi aura of the man made environment – Dwarf Snake Plant, Rattlesnake Plant and Rabbit's Foot Fern to name a few. Depending on what day you visit and the weather forecast, you could find the space lit entirely by natural light with awe inspiring rainbows filtering through the landscape, or electrical lighting theatrically enhancing your experience.
Planned to be 20 times the size of the Lowline Lab model, about the size of a football field, the final project suggests an oddly innovative future for humankind. The experience of sunlight filtering through an intricate system of manipulated reflection and re-direction to create plant life and illuminate unused deep dark cavernous spaces is a bit eerie. But, if the dystopian future depicted in much of popular culture is fastly approaching reality, the scientists at work on the Lowline would be the good guys.
If all goes according to plan the full-scale site is scheduled to open in 2020. However, in the interim, several visits to the Lowline Lab under different weather conditions , in different seasons, promises to offer a unique experience every time.
The Lowline, located at 140 Essex Street, is free and open to the public on weekends from 11am-5pm through March 2017. Visit the website for more details.